Turf Moor
If you are looking for detailed advice and recommendations on the best places to sit for Burnley games here it is. Check our detailed map on Turf Moor Stadium and see all the seat numbers, blocks, stands and different parts of the ground. Additionally we list all the areas for VIP and Hospitality seats. Read below for detailed information on parking details and order tickets for Burnley FC games at Turf Moor. Order your tickets for Burnley direct from Safe Ticket Compare today.
Address: 52-56 Harry Potts Way, Burnley BB10 4BX
Turf Moor Seating Map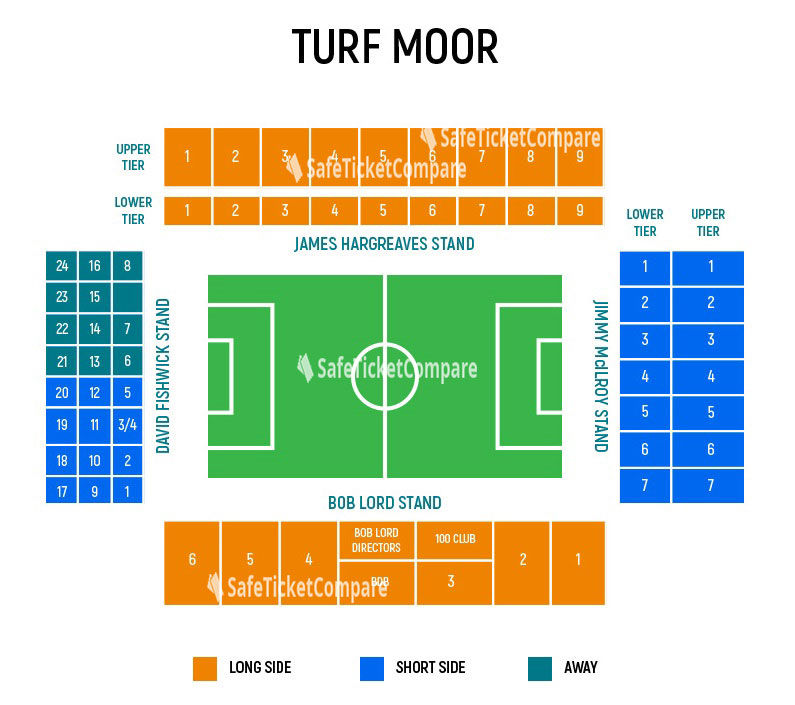 Matches at Turf Moor
Unfortunately there are no tickets currently available for this event.
Sign Up to be notified immediately When Turf Moor Tickets Are Available