Online Ticket Express Review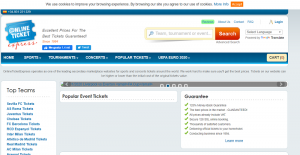 Several years ago OnlineTicketExpress.com was one of Europe's largest secondary ticket agents offering tickets for all events including Champions League Football. However, they have become known across the industry as very untrustworthy leaving hundreds of unsatisfied customers across Europe.
Whilst they appear high on Google search engines, this is by no means a sign of trust. Many people have petitioned to try and get the website closed, we have also received many complaints from customers.
Online Ticket Express do not offer a ticket guarantee and therefore it is important to ensure that you understand the risks  if the tickets are not delivered.  With this we cannot recommend OnlineTicketExpress.com. 
Who We Trust?
We will hopefully update this post in the near future with some testimonials written by some of OnlineTicketexpress customers.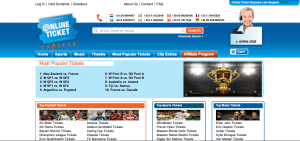 Features
Customer service numbers for 8 Countries.
One of Europe's largest ticket agencies.
Disadvantages
Delivery Fee not included
Based outside of UK
Mixed Reviews
UPDATED SEPTEMBER 2021
We have received countless bad reviews and unhappy customers for OnlineTicketExpress and therefore we cannot recommend them for buying tickets for any event. If you have already purchased tickets then we suggest getting a refund because the chances of receiving any tickets are lower than they have ever been.
Please contact us with your experiences with OTE at our Contact us Page. 
If you have not yet purchased your tickets then do not worry we can recommend agents that will deliver your tickets and have a fantastic record of doing so.
PLEASE DO NOT USE ONLINETICKETEXPRESS.COM
Here is our #1 trusted ticket agent for your football tickets: