We have reviewed FootballTicketNet so that you know whether to buy tickets from them.
Football ticket net (http://www.footballticketnet.com) are a relatively new company in the secondary ticket market and therefore whether we trust them remains to be seen. We are currently waiting on more reviews from our users and customers of footballticketnet.com and therefore cannot go into too much detail.
Based on the information that we have received from past customers we cannot recommend FootballTicketNet but we can recommend other ticket agents that have a fantastic reputation for delivering the correct tickets to the correct event on time.
Football ticket net are based in Spain with a head office in Israel and have come to prominence online in the last 4 months, not a long time in the industry famed for bad service and delivery.

We have several customers of FootballTicketNet complaining about the poor customer service:
"Customer service extremely poor, passing the buck or not responding to emails, chat and number constantly engaged, very stressful experience, would not recommend to anyone, please avoid using at all if possible."
Who We DO RECOMMEND?
For football tickets then we can definitely recommend the following website. We have advised our visitors to use this company hundreds of times and have never received a bad review.
Here is our #1 trusted ticket agent for your football tickets: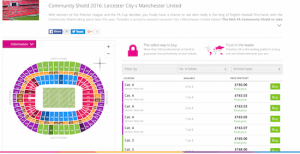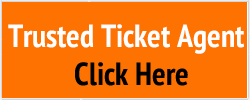 If you could kindly click on the link above before you buy the tickets this would help us track sales from the site and also be able to offer free advice and reviews to other customers.
We have recommended these websites on many occasions and not yet received any complaints or bad reviews. They both have an excellent history of delivering tickets and one we can recommend. We have recommended both of these sites before and have had no problems with them whatsoever. We recommend you pay slight more for the tickets and to use a trusted source that guarantees your tickets.
If you do decide to purchase tickets please click on the link above before you buy this enables us to track sales, offer a better service and offer free advice for others like yourself.