Buying football tickets in the United Kingdom and Europe can be difficult due to many different companies offering tickets online. Whilst there are many ticket agents online offering to provide football tickets, there are only a handful that can be recommended. We have been reviewing ticket agents online for the past 5 years and therefore have a good knowledge of the industry.
Use one of the top 3 websites below to be fully guaranteed your football tickets.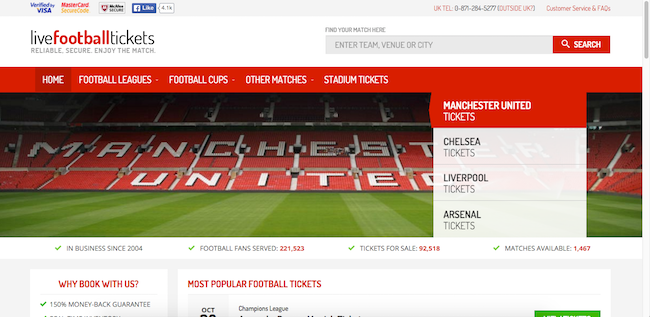 Go To Live Football Tickets Are you looking for football tickets? We review the websites online so that you know the best websites and companies to use. Live Football Tickets  is one of Europe's largest secondary ticket agents specialising in football in the UK and Europe. Live Football tickets are based in Spain and have an excellent and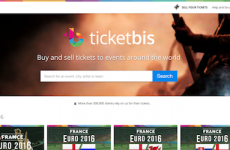 TicketBis is now currently one of the largest secondary ticket markets for football tickets in Europe. As the website is increasing in popularity the customer service is also getting better. We have now received enough customer reviews and feedback from people that have used TicketBis to give a full review on the company. The main website online

SafeFootballTickets.com has been operating for more than 18 months and is now one of the most visited websites in the UK football ticket market. The website is well designed and contains all the tickets and information for all the major world football teams. The website has worldwide visitors and is the most trusted ticket website for Liverpool,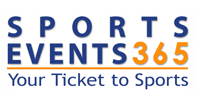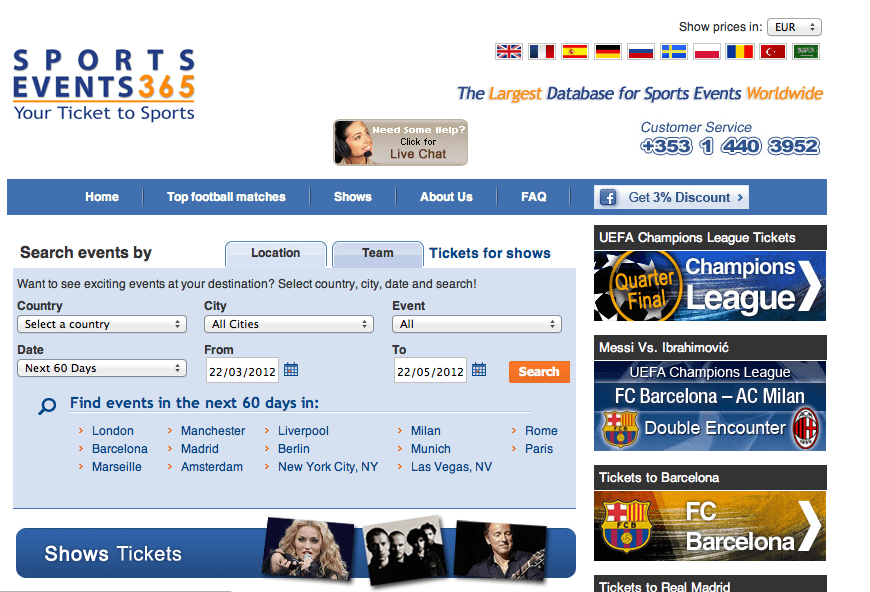 SportsEvents365.com Review SportsEvents365 is a relatively large secondary ticket agents specialising in sports tickets across the UK and Europe. SportsEvents365 are based outside the UK and have good and transparent customer service. SportsEvents365 have a great website and have many tickets to many events across Europe including the big event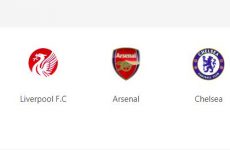 TicketCompareHQ.com is the new big website to hit the secondary ticket market and will be no doubt a hit with fans. The ability to compare football tickets will ensure that visitors return and use the ticket comparing service and tools. With new ticket websites appearing all the time it is important to check prices on different websites, the differences can
Warning: We cannot recommend this website.