The English Premier League is the best football league in the world, with arguably the most competitive teams playing each week. Tickets for the Premier League are available by many websites online, however we would highly recommend that you use trusted and safe ticket agents as per our list below.
See our top list and please use one of our recommended agents below. The following list is in order of most recommended ticket agents/brokers with the untrusted/un-reviewed websites at the bottom of the list.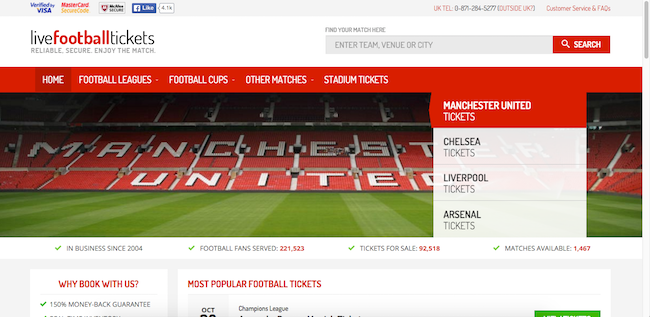 Go To Live Football Tickets Are you looking for football tickets? We review the websites online so that you know the best websites and companies to use. Live Football Tickets  is one of Europe's largest secondary ticket agents specialising in football in the UK and Europe. Live Football tickets are based in Spain and have an excellent and

SafeFootballTickets.com has been operating for more than 18 months and is now one of the most visited websites in the UK football ticket market. The website is well designed and contains all the tickets and information for all the major world football teams. The website has worldwide visitors and is the most trusted ticket website for Liverpool,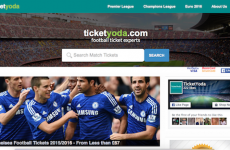 TicketYoda.com allows for users to search for tickets to football matches in the United Kingdom and Europe for all major matches.  The website has over 10,000 events and compare over 20 different ticket agents to get the best prices for football fans. Their online agents find the best tickets prices for you and send you the link. We definitely recommend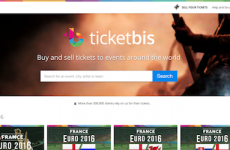 TicketBis is now currently one of the largest secondary ticket markets for football tickets in Europe. As the website is increasing in popularity the customer service is also getting better. We have now received enough customer reviews and feedback from people that have used TicketBis to give a full review on the company. The main website online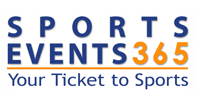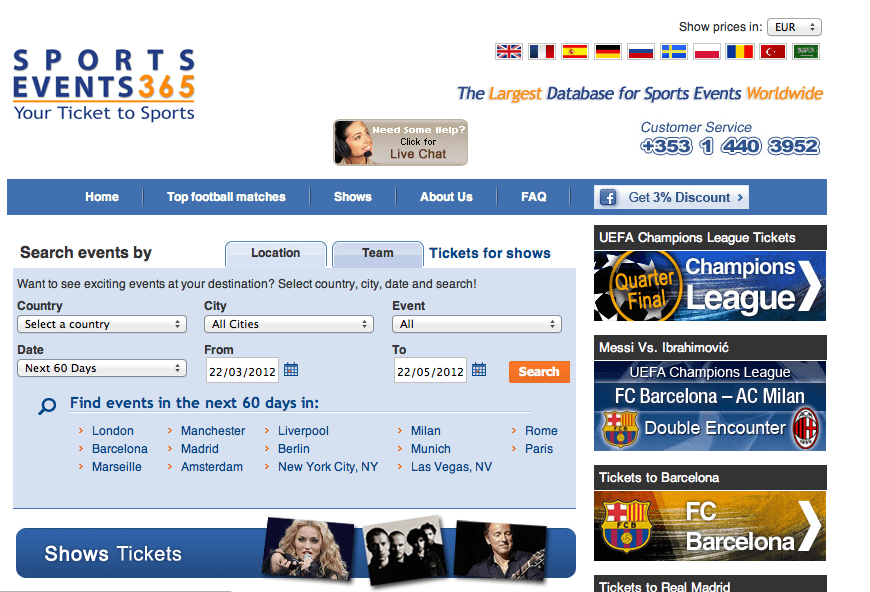 SportsEvents365.com Review SportsEvents365 is a relatively large secondary ticket agents specialising in sports tickets across the UK and Europe. SportsEvents365 are based outside the UK and have good and transparent customer service. SportsEvents365 have a great website and have many tickets to many events across Europe including the big event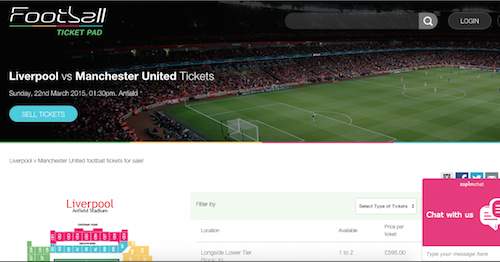 This article will discuss another website in the the UK and European ticket industry. We are always looking to review websites that sell tickets online, the name of the website we will review is FootballTicketPad.com, also known as TicketPad and similar names. The website is well designed and whilst it looks like most other ticket websites it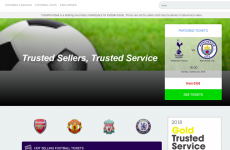 Are You Looking for Trusted Football Tickets? ticket4football.com is a website aimed at selling football tickets in the UK and Europe. We have received many positive reviews for this site and therefore we can recommend them. However if you have used their services we would definitely appreciate your feedback. Ticket4Football.com are based in
SportsBoxOffice.com has a good online website and specialises in sports tickets and hotels. The full domain name is http://www.thesportsboxoffice.com. We at TicketReview.net have received several reviews from people that have purchased tickets from the Sports Box Office website. Whilst we have received some good reviews we have
Warning: We cannot recommend this website.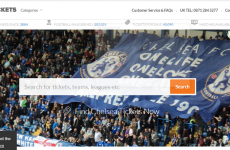 1st4FootballTickets is  a large secondary ticket agents offering tickets for all football events including Champions League Football. The company and website is perfectly legitimate and is the same company behind LFTickets.com, the same tickets are listed on both sites and the same processes are used for you to place your order. However in my opinion
GETMEIN Tickets Review GETMEIN.com is one of the UK's largest secondary ticket agents offering tickets for all main sporting and music events. Whilst they have access to almost all ticketed events they also have very high premium. Based in the UK, GETMEIN are highly visible online and market themselves very well.  GETMEIN do