1st4FootballTickets is  a large secondary ticket agents offering tickets for all football events including Champions League Football.
The company and website is perfectly legitimate and is the same company behind LFTickets.com, the same tickets are listed on both sites and the same processes are used for you to place your order. However in my opinion the better website for users is LiveFootballTickets, the website is a better version and offers a slightly different experience.
Based outside of the UK, 1st4FootballTickets are highly visible online and market themselves very well appearing high on the search engines for all major ticket terms.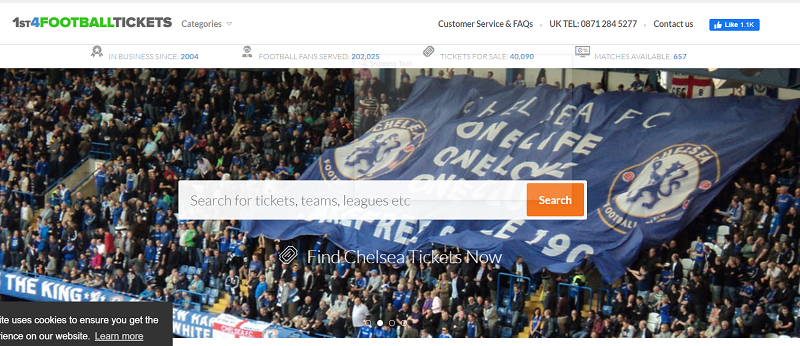 Advantages
Online Customer Service
Safe Payment store
Excellent Rankings Online
Before you make an order for tickets from 1st4FootballTickets.com, I recommend the better website.

Here is our #1 trusted ticket agent for your football tickets:
I have recommended these websites on many occasions and not yet received any complaints or bad reviews. They both have an excellent history of delivering tickets and one we can recommend. If you decide to purchase tickets then please can you use our link above, this enables me to write this reviews and ensure that we only recommend excellent sites that deliver the tickets.