The Best Black Friday Premier League and EFL Cup Ticket Deals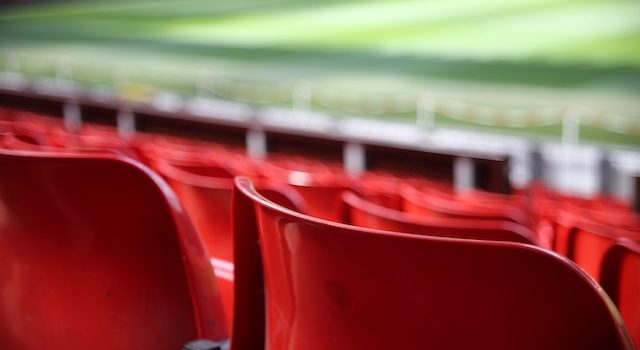 As Black Friday approaches, football fans around the UK and beyond are looking to see some of the standout deals for both the Premier League and EFL Cup. Whilst most tickets for the games will remain at the same price, there are some deals that have chosen as being the best value. 
1. Liverpool vs. West Ham –  EFL Cup
One of the most anticipated matchups in the EFL Cup this season, Liverpool vs. West Ham promises to be an exciting matchup. Only 5 days before Christmas, the game takes place at Anfield with the winners progressing to the semi-final of the Carabao Cup. Currently prices are around £175, which at first glance is expensive but considering the importance of the match we believe is good value. See Liverpool v West Ham tickets here. 
2. Chelsea vs. Newcastle United – EFL Cup
Another quarter-final fixture in the EFL Cup , Chelsea versus Newcastle is always a special occasion in the footballing calendar. Can Chelsea kick-start their season and progress to the next round under their new manager. Secure your seat at Stamford Bridge for what promises to be a thrilling encounter and witness the Blues take on the Magpies.  Chelsea v Newcastle ticket prices for this game start at £74 . View this and all EFL Cup tickets here. 
The race for the Carabao Cup Final 2024 is on, tickets for the game haven't been released yet but SafeTicketCompare.com will list them immediately after the semi-finals.
3. Arsenal v Brighton – Premier League
With Arsenal FC currently in great form and consistent victories both home and away, this has created a surge in ticket demand for all games. Fans are desperate to witness the team in action, especially in the Premier League. Arsenal v Brighton tickets are currently the cheapest of the games they have upcoming, starting at around £200. Whilst still expensive, this is one of the best deals to watch Arsenal.
4. Tottenham v Manchester City – Premier League
Whether you are a Tottenham fan or neutral, this is one of the biggest games of this season. With Tottenham in great form under their new manager, fans are looking for victory against one of the best sides in Europe, Manchester City. Witness some of the best players in world football at less than £180 each ticket, view all Tottenham v Man City tickets here.
5. Man United v Tottenham – Premier League
Whilst Manchester United are not currently playing in the best form, the Old Trafford faithful sell-out the stadium for every match. For those fans looking for a great game with goals at an historic stadium, get your Man United v Tottenham tickets from as low as £120 which we believe is good value for this game. 
6. Other Good Value Tickets
For fans looking for Premier League tickets, the best value we believe is for Manchester City games at The Etihad stadium. Aside from against Liverpool and Manchester United, tickets for most games can be purchased for less than £90. Which for arguably the best team in world football, is great value.
Based on previous seasons, we do expect ticket prices for all the above games to increase the closer the fixture date. With this, we do recommend securing them sooner rather than later. 
This Black Friday, make your football dreams come true by taking advantage of the current pricing of these major games. Whether you're a Liverpool or West Ham supporter or cheering for Chelsea or Newcastle, now is a good time to secure your tickets.
Don't miss out on this opportunity to be watch these Premier League and Carabao Cup games – get tickets now before prices increase and make some unforgettable memories.