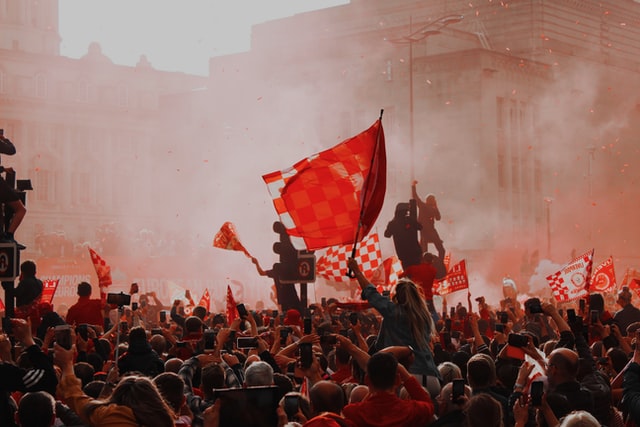 After Liverpool's epic victory over Manchester United at the weekend, their fans would be forgiven for getting carried away. After all, it was a performance that demonstrated their superiority in virtually every area of the pitch over their biggest rivals.
The fans' elation was matched by Jurgen Klopp, who grinned on the sideline like a man who saw all his best made plans actually come through.
Who could blame him either, as it is not every day you gift the fans with such a result.
At this point, it would be easy to forget that it hasn't always been easy for the German. There were critics and there were times when the progress of his Reds plateaued.
Those stagnation periods were difficult for fans. However, from this vantage point, they represent little more than further evidence of Klopp's genius.
He is a man that can lead the ship through plain sailing, as well as choppy waters.
Here are five ways he has changed Liverpool FC during his time on Merseyside…
Brought The Team and Fans Together
The previously mentioned critics were at their loudest when Jurgen Klopp brought his side to end of the pitch to celebrate a hard-fought draw with West Brom in front of fans.
As usual, the German manager had a bigger picture in mind. It wasn't simply about the result, it was about bringing back the connection between the fans and the players.
Didn't Rush Players In
Andy Robertson is now recognised as one of the world's best fullbacks, but his first season on Merseyside saw him struggle to displace an erratic Albert Moreno.
The same has been true of many of Klopp's signings. Generally speaking, he ensures players are ready before exposing them to the hypercritical atmosphere of the Premier League.
Recognised Mistakes
Of course, now, and then every manager gets it wrong in the transfer market and Klopp is no different. Loris Karius was considered one of the top keepers in the Bundesliga before he made his move to Liverpool.
Although he still has plenty of potential, it just hasn't worked out for the stopper at the club. After a disastrous Champions League final, Klopp and his board recognised the need for action.
Karius has not played a competitive game since, while his replacement, Alisson, has been one of the most consistent keepers in the world.
Installed Belief
Two seasons ago, Liverpool went into the second leg of the Champions League semi-final 3-0 down to Lionel Messi's Barcelona. It should have been impossible… but, it wasn't. The players believed they could do it.
Liverpool won that game 4-0 and as they say, the rest is history.
Plugged the gaps
Last season wasn't nearly as successful as the prior one for Liverpool FC. At one stage of the season, it seemed like they had an injury in every position on the field. Either by playing players out of position, or dipping into the market with limited funds, Klopp managed to plug those gaps.
Liverpool made it into this season's UEFA Champions League, while at one stage, that feat looked impossible.
That is one of the themes of Klopp's tenure: making the impossible possible.
How long he will be at Liverpool is unclear, but if he left in the morning, he would still be viewed as a legend by virtually all Reds' fans.
Be part of the journey and order your Liverpool FC tickets here on SafeTicketCompare.com