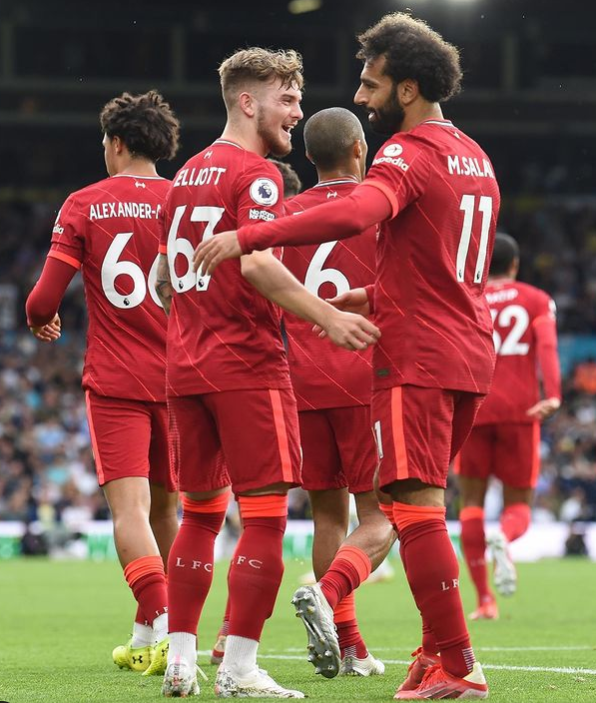 Jurgen Klopp loves to promote young players, with Liverpool's academy among the most successful in world football. For a side that is battling for trophies, they are not conservative when it comes to giving young players a shot at first-team football.
We have looked through their books and picked out five of the best young players at Anfield, who could soon be the next big thing for the Merseyside club, Of course, each one of these players will have different ambitions, with the likes of Jones and Elliot hoping to cement a starting place, with Williams and Kelleher aiming to cement their places as able replacements.
Either way, here are five young players who are absolutely striving at Liverpool. Be at the next game and order your Liverpool FC tickets here on SafeTicketCompare.com
Curtis Jones
Jones has gone from strength to strength since Jurgen Klopp has brought him into the first team. He is now an established member of the squad, with his spectacular goal against Everton being a highlight since he made the breakthrough.
He has proven to other academy players that there is a pathway to the first team for young players.
Caoimhin Kelleher
Kelleher is unfortunate to be behind one of the best goalkeepers in the history of the club. That being said, having Allisson Becker as a mentor has to be a good thing for the young Irishman.
He took the number two goalkeeping spot from Adrian this season and whenever he has been called upon, he has been nothing short of brilliant. Kelleher also made his international debut for the Republic of Ireland and didn't look out of place in that game.
Harvey Elliot
Elliot started this season as a starter for Liverpool, but unfortunately suffered a horrific injury. Thankfully, the young Englishman is on the mend and has plenty of time to return to his best. Klopp was obviously paying attention to Elliot's progress while out on loan at Blackburn last season and he will be hoping he can recreate that form when he returns from injury.
Neco Williams
It has hard to believe that Neco Williams is only 20. It seems like he has been Trent Alexander Arnold's able deputy for some time now. A full Welsh international, Williams has learned on the job, playing for one of the biggest clubs in the world and starting for his country.
In Liverpool's recent League Cup victory over Preston, he made two goals, while having an excellent game.
Sepp van den Berg
Speaking of Preston, van den Berg has been impressing while on loan there this season. The Dutch defender hasn't looked out of place in the shark invested Championship. He will be back at Anfield stadium next season and will be hoping to build upon the progress he is making at Deepdale.