Boxing Day Matches, Tickets and Schedule 2022/2023: English Premier League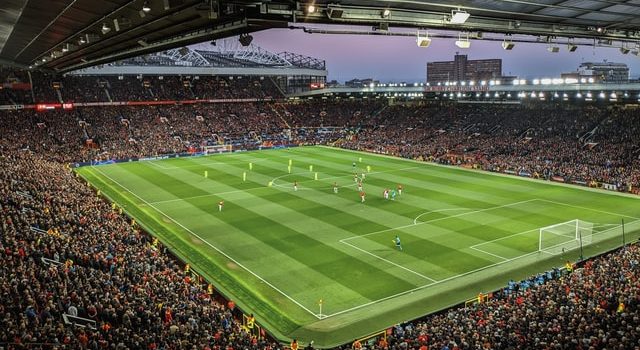 The day following Christmas Day in the UK is named 'Boxing Day' and traditionally there is a full fixture list in the English Premier League. The day is 26th December 2022.  Whilst many fans will still be in holiday mood from the day before, this is one of the most watched days of football in the season. The race for the title is fully underway and teams at this stage will be looking to accumulate as many points as possible. 
In last season's boxing day matches, Liverpool FC, Manchester United, Leicester City, and Tottenham Hotspurs all dropped points in these fixtures. Even Chelsea were handed one of their only defeat by London rivals Arsenal.
It is well-known that the Premier League fixture list around Christmas and New Years is extremely packed with many teams playing 3 /4 games within a 10 day period. If you are looking to attend a Premier League game on Boxing Day, here is the complete list: 
A total of 9 games will be played boxing day with the pick of the matches being Manchester United vs Nottingham Forest and Aston Villa vs Liverpool and Arsenal v West Ham in the London derby of the day. 
Arsenal vs. West Ham 
Aston Villa vs. Liverpool
Brentford vs. Spurs 
Chelsea vs. Bournemouth 
Crystal Palace vs. Fulham 
Everton vs. Wolves 
Leeds vs. Man City 
Leicester City vs. Newcastle 
Man United vs. Nottingham Forest 
Southampton vs. Brighton
*Most games will take place as scheduled, however 1 or 2 might change depending on television broadcasters. Full details will be fully updated here on SafeTicketCompare.com. For UK fans watching live on television, the matches of most games will be shown on Sky sports, whereas the rest will be live on BT Sports. Other games will be shown on Amazon Prime.
In addition to this the week of matches that usually takes place just after Boxing Day has been removed, with many managers having previously complained about fixture congestion around this period.
For boxing day tickets, SafeTicketCompare.com will have tickets available until kickoff at the most competitive prices online. Visit our dedicated English Premier League ticket page for all games for the upcoming season. 
New Year's Eve
Match Time (GMT) Time
Bournemouth vs. Crystal Palace
Brighton vs. Arsenal 
Fulham vs. Southampton 
Liverpool vs. Leicester City
Man City vs. Everton
Newcastle vs. Leeds
Nottingham Forest vs. Chelsea
Spurs vs. Aston Villa
West Ham vs. Brentford
Wolves vs. Man United
New Year Fixtures: Monday, Jan
Arsenal vs. Newcastle
Aston Villa vs. Wolves
Brentford vs. Liverpool
Chelsea vs. Manchester City
Crystal Palace vs. Spurs
Everton vs. Brighton
Leeds vs. West Ham 
Leicester City vs. Fulham
Man United vs. Bournemouth
Southampton vs. Nottingham Forest 
All games are pm kickoff GMT unless stated otherwise.