Stade De France
Here on SafeTicketCompare.com we give you detailed advice and recommendations on the best places to sit for sporting events at Stade de France in Paris. Check our detailed map on the stadium and see all the seat numbers, blocks, stands and different parts of the ground. Additionally we list all the areas for VIP and Hospitality seats. Read below for detailed information on parking details and order tickets for France football and Rugby games at Stade de France Stadium. Order your tickets for France's biggest stadium, Stade de France direct from Safe Ticket Compare today.
The iconic Stade de France Stadium is home to the France National football team and has held amazing events including the Champions League final, European Championship Final and other major events. Check the schedule for Stade de France below and be at the stadium.
Address: Avenue Jules Rimet - 93200 Saint-Denis. Saint-Denis, Paris
Also Known as The Saint Denis Stadium
Hometeam: France (France national football team)
Stade De France Seating Map
View below the Stade De France seating plan with row and seat numbers as well as a complete layout of the stadium. We aim to update our Stade De France seating map and plans on a regular basis. Some stadium maps and seating plans will include estimated France National Team season ticket prices and the location inside Stade De France.
See Below for Stade De France events & tickets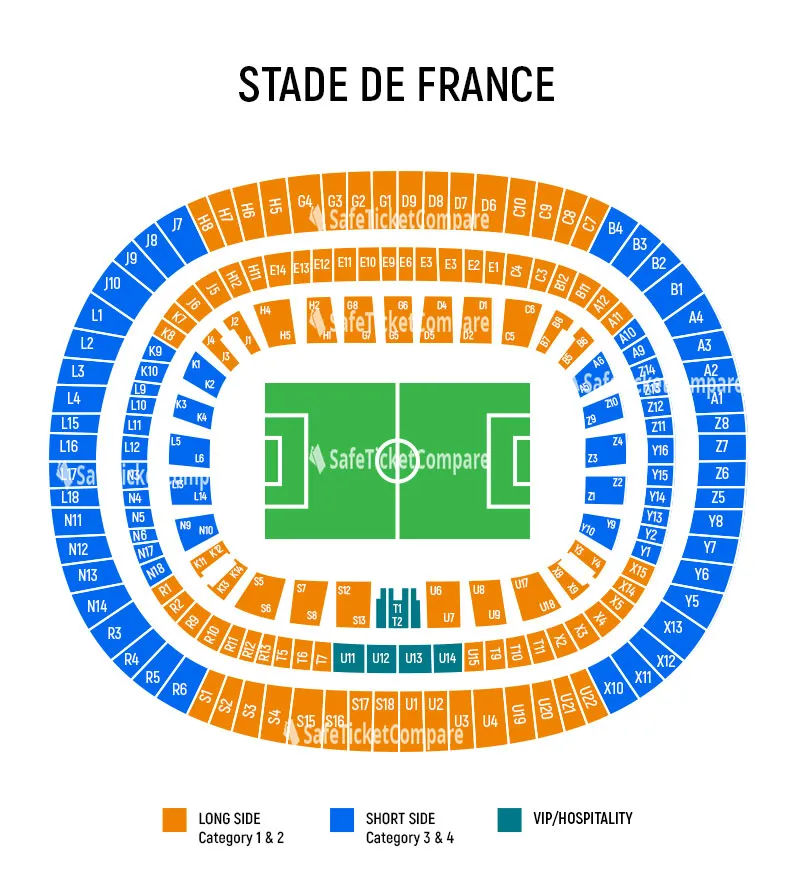 Matches at Stade De France