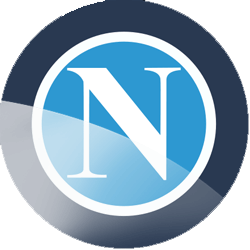 Napoli Tickets
About Napoli Tickets
Napoli are one fo the biggest supported clubs in Italian football and have a highly passionate fan base. Be at a Napoli football match home in Naples or away. Safe Ticket Compare has tickets available for both the
Italian Serie A
or Champions League.
Napoli Tickets
Safeticketcompare.com are specialists in bringing you guaranteed tickets for Napoli. When searching to buy Napoli tickets cheap use our comparison tool on every event page.
Cheap Napoli Tickets
Safe Ticket Compare is the best place for Napoli seats, guaranteeing the cheapest tickets around. We compare all the prices so that you get the best deal from all the safe websites. All tickets for Napoli events are fully guaranteed and wil be delivered in time.
Napoli
With so many ticket websites, safeticketcompare.com compares all the available Napoli tickets from safe and secure websites. Use our comparison tool to see the best deals and seats online.
SafeTicketCompare.com Guarantee
SafeTicketCompare.com guarantee all Napoli tickets sold through throught the website and come from trusted suppliers. Tickets will be delivered with plenty of time for the event and will be the tickets you ordered or better. If the Napoli event is cancelled then a redund will be completed if it is not rescheduled.