GETMEIN Tickets Review
GETMEIN.com is one of the UK's largest secondary ticket agents offering tickets for all main sporting and music events. Whilst they have access to almost all ticketed events they also have very high premium.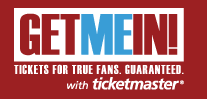 Based in the UK, GETMEIN are highly visible online and market themselves very well.  GETMEIN do offer a ticket guarantee and therefore this offers peace of mind if  tickets are not delivered.
GETMEIN Ticketmaster are one of the biggest secondary ticket agencies both in the UK and in the rest of the world. To confirm also is that there are no GETMEIN discount code available, the tickets are reasonably priced hence there are no discount codes to be used online.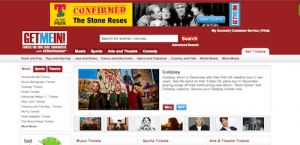 GETMEIN are not a SCAM like other websites portray. They are backed by Ticketmaster and therefore have access to the best tickets for the biggest events in the UK and Europe.
Features
Outstanding Customer service.
One of the UK's largest ticket markets.
Advantages
Reputable Agency
Good  Online Customer Service
Safe online marketplace
Disadvantages
Delivery Fee not included
Premium Prices
Please leave your personal experiences below, good or bad.


TicketMaster receive a lot of bad publicity for the fact that not only do they own GETMEIN but as soon as a gig sells out they have direct links to their site with the premium prices for the gigs. Is this fair? Who Knows, maybe not but their tickets are 100% Guaranteed.
The trust and reliability of GETMEIN is second to none and therefore we can recommend them without problem.
The following are some comments left by previous users and customers of the GETMEIN service.
"Easy to use service without any problems or issues." Billy, London
"Fantastic service, purchased the tickets one morning and they were there the next!!" Paul, Newcastle
"Overpriced tickets for an average concert but cannot really blame GetMeIn for that. Overall a good reliable service. " James, Manchester