Doctorticket.com has only appeared online in the past several weeks and therefore we at TicketReview.net have decided to review the website and determine if they can be trusted for football tickets.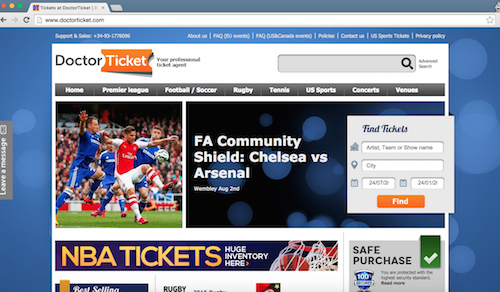 Address and Contact Details
Unfortunately there is no address listed on the website of DoctorTicket.com, with this if you did have issues with an order really you had no way of contacting them directly. Obviously there us a contact number but we have seen in the past how quickly these phone numbers can be changed.
Europe & South America events
Office hours: Sunday – Friday 8:00-17:00 (GMT+1)
Office: +34-93-1776096
UPDATE: DECEMBER 2015
We have just received a review from a genuine purchaser from the DoctorTicket website:
 All I can say is that Doctor Ticket is a scam website and my 12 year old was in tears after us travelling 3 hours to get to a premier league game only to be told the tickets were fake. Can you please update your review post something on your website to warn others of this company!   P. United Kingdom
My Advice
My advice is to purchase your football tickets here. This is our #1 trusted ticket agent for your football tickets: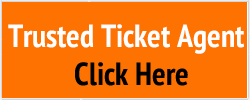 If you have already purchased tickets from DoctorTicket.com then we would love you to contact us and let us know about your experience. As this is a new website we have no real feedback that we can use to review and judge this website.
If you have not purchased tickets and are still actively looking then I would fully recommend that you use one of our recommended football ticket-agents, my number one choice would be the guys at Live here.
Website Design and Marketing
The website of DoctorTicket.com is well-designed and works well on a mobile phone. This however doesn't mean that the site is trusted. As this is a new company operating, the website does not appear to rank well for the major phrases in the search engines. With this they are marketing on the paid platforms of Google (any company can pay to appear) hence why they have come to our attention.
Overall Review
This is a new website to the Secondary Ticket Market which we are unable to judge as it is a new website. We will update this review as soon as we have enough reviews and information from customers of DoctorTicket.com. In the mean time use our recommended website listed on the right-hand side.